STUDIO NICOLA TESSARI
Design and manufacture of solid wood unique pieces, turned, sculpted or whatever it takes. A constant conversation with wood defines the object allure, composing artist view with the peculiarities of material.
My craft is something totally mine: I did not have any tradition in my family, neither I made any school time study to become a craftsman. It happened at a certain time of my life, and it happened almost by chance just like a love story: you meet thousand of people in your life, and all of a sudden you stumble in the right one, the one that changes your life for ever. This is the exact description of my beginnings as craftsman, I did lots of things in my life, but it came a day when I realized that crafts was the job I wanted to do, despite all of the years I spent doing something else.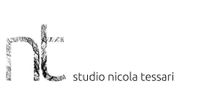 Add to selection