PASSAGE SECRET COLLECTIONS
You don't know what you are going to discover, what treasures you are heading towards, but when you come out of the Passage secret, the world will not be quite the same: you will perceive movement in the still, breathing in the mineral...
It is in their double culture that Yaël and Guillaume draw their first inspiration: the urban and the rural, the feminine and the masculine, the poetic and the technical. Far from opposing these dualities, they will marry them to make the impossible possible. From these unlikely associations will be born unusual creatures. Their imagination has no limits, it can push back the laws of physics. Porcelain liquefies the walls and splashes, or it becomes flexible, it becomes a curtain, paper. Always, it becomes light and flies away.....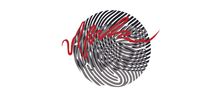 Add
Ateliers d'Art de France member
News
26/01/2021 Révélations 2021 from June 10 to 13, 2021

We will be present at the Révélations exhibition from June 10 to 13, 2021, at the Grand Palais Ephémère, Paris.