MISTER WILS
Furniture and Decoration in Seville Eclectic furniture of Wabi-Sabi, Mid Century, Tropical, Vintage-Industrial, Rustic-Chic & Nordic-Scandinavian Trends
We take our furniture anywhere in Europe and work with a wide variety of professional profiles, offering special discounts and the possibility of manufacturing personalized furniture. Accordingly, both in our showroom and on our online shop you can enjoy more than a thousand decorative references of styles ranging from Vintage and Rustic-Chic, going through Nordic to Mid Century until you reach the latest novelties from Wabi-sabi. We also like to take an extra step by bringing new innovations, and constantly renewing ourselves. ,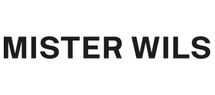 Add
News
04/09/2020 Découvrez le showroom de MisterWils depuis chez vous

Chez MisterWils nous avons renouvelé notre showroom de plus de 600 m², et si vous ne pouvez pas venir découvrir toutes nos nouveautés en personne, aucun problème, il n'est qu'à quelques clics de chez vous.

04/09/2020 Prenez de l'avance sur les tendances de décoration automne/hiver 2020 avec les propositions de MisterWils

La marque de meubles MisterWils présente les nouveautés en matière de décoration qui seront tendance la saison prochaine et qui sont déjà disponibles sur sa boutique en ligne, ouverte aux clients particuliers comme aux professionnels et aux décorateurs.

04/09/2020 Nouveaux projets de décoration par l'équipe de MisterWils: Tropicana et la Cantina Kulinaria

L'équipe des décorateurs de MisterWils a récemment présenté deux nouveaux projets de décoration d'intérieur en Andalousie. Les deux sont de tendance tropicale revisitée et offrent à leurs clients, en plus d'une carte moderne et soignée, un espace avec une personnalité propre où profiter de la meilleure cuisine à la mode.