GONG BY JO PLISMY
Present at Maison&Objet Fair
From 18-22 January 2024
GONG creates eclectic and elegant lighting collections.
GONG has a range of lighting collections like the "retro" one made of brass, others made of silk, glass or rattan. The "Tesuu collection" is made of coton.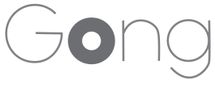 Add
Collections
News
14/01/2023 ONG collection

Our new Ong collection is an incredible collaboration with so honor to represent, all made of Zipper.

14/01/2023 Silk Collection

The silk collection is made of 100% silk, Ce certified. Poetic and timeless.

02/09/2020 Kapok lamp shade

Our new collection of linen, cotton, jute or Kapok lampshades. Different shapes and sizes, a universe of material and simplicity.