GONG BY JO PLISMY
GONG BY JO PLISMY includes lighting selection of glass, brass and metal , all with timeless that gives you atmosphere and elegance.
GONG has a range of lighting collection like the "retro" one is made of metal, the "Bizz collection" is made of coton, and the silk one. Frederic Michel starts his chairs collection and mirors.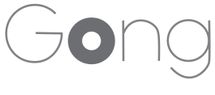 Add
News
02/09/2020 Kapok lamp shade

Our new collection of linen, cotton, jute or Kapok lampshades. Different shapes and sizes, a universe of material and simplicity.

02/09/2020 Snake collection

Our new collection is based on the movements of the snake.

02/09/2020 Super Size me

Here is the Tarya collection which extends with a ceiling lamp 90 cm in diameter.