CREATIVE DESIGNS BY MICHELE
You don't just get a rug ... you get a Story! With our "Creative designs by Michèle" we found a special place in the world of the exclusive interiors.
Hi, I am Michèle Lambrecht, owner and designer of Creative designs by Michèle. We deliver tailor-made ArtWork, high-end handknotted carpets. That's why we have our partner in India, who knots the unique carpets for us. We work with high-end professionals by delivering quality, correct follow-up, smooth communication and discretion. We deliver the perfect carpet in collaboration with the high-end professionals, which completes the entire project.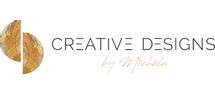 Add
News
15/12/2020 Behind the scenes

Photoshoot of our newest collection. #artwork #michele #creativedesignsbymichele

15/12/2020 Photoshoot

Photoshoot of our newest collection. Beautiful carpets combined with good wine, just perfect! #artwork #michele #creativedesignsbymichele

13/11/2020 Photoshoot during Covid-19