LIFESTRAW®
WE MAKE WATER SAFE TO DRINK
We're on a mission to redefine the safe drinking water space through technology, innovation, product quality, and design. We work with governments, donors, and individual consumers, to understand the need for safer water. At LifeStraw, we believe everyone deserves safe drinking water. Our intent to meet this basic human need is what drives us to build our products. For every LifeStraw product you purchase, a school child in need receives safe water for an entire school year.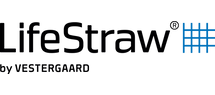 Add
Projects
News
04/07/2020 What you need to know about Microplastics

Barely visible, this form of plastic has a shocking presence and impact on the world. Less than five millimeters long, these pieces of plastic can easily be ingested by marine life or leech into our water supplies. LifeStraw's filters have been independently tested to remove 99.999 percent of all microplastics from water.

27/05/2020 What are PFAS and how can you filter them from your drinking water?

Read the answer on our blog and find out how the LifeStraw Home Water Filter Pitcher is one of the most effective products to combat PFAS https://www.lifestraw.com/blogs/news/a-psa-on-pfas

20/05/2020 LifeStraw Responsibility Report 2019

We believe safe water is a human right. Yet globally, nearly 800 million people lack access to safe drinking water supply. We are determined to change that. Read our responsibility report 2019 and learn more about our commitment.