ALEX HACKETT
Attending MAISON&OBJET
17-21 January 2020
HOME ACCESSORIES Hall 4 — Stands F68
Paper flowers cast and decorated with handmade beautiful paper from around the world: Bhutan, India, Japan,... The set releases poetry and lightness.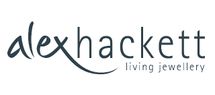 Add to selection
News
07/01/2019 ALEX HACKETT

ALEX HACKETT ou le pouvoir des fleurs. Après plusieurs participations au Salon Maison & objet, ses fleurs tapent dans l'oeil de Casa Palacio, en Amérique du sud. D'autres grandes marques ont succombé : Swarovski Optic a confié cet automne à ALEX HACKETT la décoration de 100 vitrines ! Des retombées internationales pour une artiste qui se définit comme "de nulle part et d'ailleurs ".