ATELIER PÉPITE DE LAVE
Créations murales et mobilier en lave émaillée des volcans d'Auvergne. Le brut de la lave et le précieux des émaux se mélangent lors d'une fusion haute température, la magie opère offrant un matériaux inaltérable en extérieur, résistant au gel et UV.
Lava stone créations. Enamelled lava from Auvergne volcanoes. A story about opposition between the crude lava and the precious enamels, then mixed with a high temperature fusion, the magic operates offering an unalterable material.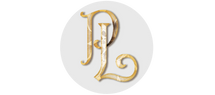 Add