VERY WONDER
Present at Maison&Objet Fair
From 20-24 January 2022
Discover a world of Wonder! We create colorful watercolors that we turn into useful, high-quality products. We want to give a touch of color to everyday life, respecting the environment.
In 2018, sisters Chiara and Silvia began this colorful adventure. They wanted to create a brand that would inspire positivity and make people dream. Silvia paints beautiful watercolors and, then, transforms them into artistic products. It all started with the first wedding invitations and greeting cards. Today we have a large selection of stationery and lifestyle products. We focus on every detail and take care of the materials we use. We are committed to making our products beautiful, colorful and above all useful in everyday life.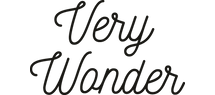 Add
News
01/06/2021 Launching our first Photo Album!

June is the best moment to launch a new special product. We introduce our new colorful notebook to collect life memories. This special photo album is a square binder notebook full of different illustrations. It is colorful and resistant, perfect for every type of decoration.

03/05/2021 Re-use Projects with schools

Very Wonder is very attentive to the environment and wants to promote re-use habits. This is why we send all expiring products (calendars, planners, etc..) to schools and kids that need it. This is a great way to learn using colorful stationery materials. We also decided to sell all products with imperfections in our OUTLET area in the website.

13/04/2021 A Wonder Lettering Notebook!

In 2021 we made our first creative project including Lettering art. We created a special notebook in collaboration with a Lettering artist. Te notebook includes first steps for learning the method and creative exercises with our illustrations . A great success! We were sold out in one day! Now it is only available in italian, but we are planning for an international version.