ASÅP CREATIVE STUDIO
Present at Maison&Objet Fair
From 20-24 January 2022
Create your own "Wall of Fame" with our drawing artprints in limited editions !
ASÅP Creative Studio is a french-based artist duo specialized in hand-drawn portraits. First specialized in custom creations, Aurélie & Clément (the two founders) launched their artprint collection of emblematic personalities. From the committed artist, to the legend athlete or the pop culture icon, the duo has an eclectic catalogue in which everyone will find a creation to fit their personality and home decoration. Each artrint is available in a limited edition, and according to 3 background colors. Printed on premium paper (320gr/m2), each creation comes with its authenticity certificate.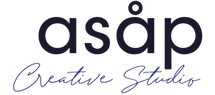 Add
News
15/08/2020 OUR POSTER "THE DEMANDING" AT PHILIPPE ETCHEBEST'S RESTAURANT

At the release of our poster "L'Exigeant" depicting the charismatic Chef Philippe Etchebest, we decided to offer him a copy for his restaurant: "Le Quatrième Mur" (in Bordeaux). To thank us he decided to send us back the 2 A5 cards that we had slipped inside the package with a personal dedication.

15/08/2020 OUR POSTER "LE FRENCHIE" AT JEAN DUJARDIN'S HOME

At the release of our creation "Le Frenchie" representing OSS 117 (performed by the famous Jean Dujardin), he discovered us on Instagram. We had the privilege to exchange some messages and, as he appreciate our creations, offered him a poster (the number 17/100 in reference to his character). Jean Dujardin then sent us this photo to thank us for this gift.