OFYL
Ofyl is a french brand located on the west coast that designs and manufactures useful and clever products for everyday life.
The french brand Ofyl offers practical and minimalist inventions for everyday life. Its products were all awarded at the famous french Invention contest, Concours Lépine International in Paris, and are exclusively made in France. The values of Ofyl: - From the design phase, Ofyl takes into account the respect for the environment and people. This applies to all stages of the product's life. - Ofyl's focus is on harmonious human relationships and brings great importance to the mutual respect of its customers and suppliers.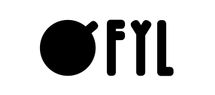 Add
News
26/03/2021 Happy shop retailers!

A message that really pleases, that of one of our loyal retailers, received during the reopening of his shop "Vacances à la Mer" on the French island of Ré on 20/03/2021: "As usual, first sales for Ofyl! 👍" Other pretty brands made in France to discover at this dealer: Esprit voiles, Paranocta , Lorosso bracelets, Fire design, Lance, Bertaud...

17/03/2021 Carte de membre actif du Concours Lépine Paris

My 15th active Concours Lépine membership card! I participate every year since 2007 in this famous invention contest, except last year cancelled as many events... Very proud of my medals Denis Fritsch, creator of the Ofyl brand

24/02/2021 OFYL discovery box

With the OFYL gift box, discover each of the 3 inventions of the French brand: the cord tangle free tidy, the phone hook-up and charger tidy and the mini wallet. Made on Ré Island and in La Rochelle in short circuit, they are clever, practical and little-seen gifts that will surprise many. Useful and Made in France at a very affordable price.