JEAN FONTAN
jean FONTAN Artiste peintre, peint dans ses œuvres ses souvenirs d'enfance et de ses jeunes années,les élevant au rang d'images universelles et intemporelles. Son talent réside dans sa maîtrise de la couleur et son rendu du mouvement et de la vitesse
Jean Fontan works particularly with matter and color. He regularly uses pure pigments and mixes materials, mixing oil with silk, or even paper with aluminum Storyteller of the sensory, chronicler of colors, it is as a surfer and a sailor that he brushes the sea, as a fisherman that he draws the beach, as a foodie that he paints the market, as a lover he hides the faces of his "Valentine" Eager to open access to his art to all, Jean Fontan offers, alongside the works, numbered limited editions of his work.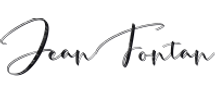 Add
Projects
News
04/09/2020 Galerie d'art virtuelle - Jean FONTAN

Découvrez la galerie d'art virtuelle par Jean FONTAN SUMMER COLLECTION Du 03/08 au 31/10

03/09/2020 Communiqué de Presse

En exclusivité : l'artiste Jean FONTAN vous propose sa collection 2020/2021.