MONTÓN DE TRIGO MONTÓN DE PAJA
We are three brothers who run two stores in Segovia - Spain. We made a unisex 100% merino wool scarf in 36 colors.
We made it in Segovia - Spain with superfine 100% merino wool yarn. We guarantee that the materials used exceeded the highest standards of quality and are 100% environment friendly and 100% safe for skin since no chemical are used. This product is the result of Tita Martin´s trajectory of weaving craftmanship offering you the best quality. Since the late fifteenth century Segovian cloth industry reached a very remarkable boom, to the point of becoming the city from 1550 the first industrial capital of Castile´kingdoms.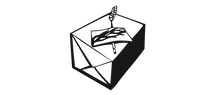 Add