LAUWOOD
LUXURY HANDBAGS MADE WITH WOOD AND NEW MATERIALS
Lauwood Handbags is a luxury hand bags designer and manufacturer located in Segovia, near Madrid in Spain. The company designs very nice hand bags made with wood, leather and other materials like cement and carbon fibre. The company was born on 2014 and was on Feb 2016 when participates in the international fashion exhibition MOMAD in Madrid. Since that date, Lauwood has been participating in shows and exhibitions during the MBFW. Laura Tapias is the designer, she is the fourth generation in her family who have been involved with the wood industry with long knowledge regarding the wood.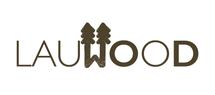 Add
News
05/09/2020 Fashion and Safety

We are proud to show you how the fashion and the safety work together, especially these days with the COVID-19 situation. Here you see three of our products: Natural jute hat with leather strap, 100% Spanish cowhide envelope bag and hygienic mask manufactured by Lauwood Healthcare, all in pink tones.

05/09/2020 New Lauwood Face Masks - fashion and safety

We are proud to announce the new collection of Lauwood Face Masks, manufactured by our company Lauwood Healthcare. All our facial masks are following the UNE 0064 and UNE 0065 standards for adults and kids, different sizes for everybody. These masks are manufactured integrally in our factory in Real Sitio de San Ildefonso, at one hour from Madrid in the center of Spain. 100% Safety and Fashion.