VEN AESTHETIC CREATIONS
Sustainable and Eco-Friendly Natural Stone Products. Bring nature into your home / room and engage / coexist / reunite with it. Our mission: a sustainable future.
Our Company got established in the year 2000 and specializes in making Sustainable Natural & Environment Friendly Stone Products for Wall & Home Décor As well As Hospitality Industry worldwide. Our Product Range Includes Nature Inspired Wall Artworks, Home & Table Décor Products as well as Bathroom Vanity Ensembles. Raw Material used to manufacture our products includes Natural Slate Stone, Sand Stone & Re-Cycled Stones.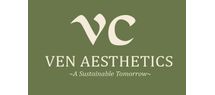 Add
News
05/09/2020 Happy to Launch our New Collection of Semi-Precious Stone Trays & Artifacts

Creating objects inspired by nature which fuse ancient, precious materials with cutting-edge design. We use a luxurious palette of materials, layering semiprecious gems including Agate and Crystal with fine Craftsmanship. We make a range of Semi-Precious Stone Table Top Trays/Artifacts primarily for Home Decoration Purpose.