YUKIKO KITAHARA
Yukiko Kitahara is an artisan who makes porcelain objects of the highest quality. Her tableware and decorative pieces are carefully handmade with a remarkable and singular style.
She designs and creates pieces inspired by the spirit of her adopted home, Seville, as well as the delicacy and care of her Japanese origins to achieve the essence of her work, under the leitmotiv Teinainaseikatsu, "live carefully" a philosophy that invites you to pause, and get in touch with your inner self. Her creations refer to a culture of longevity, as a counter to predominant "throw-away culture".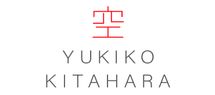 Add
News
17/09/2020 The Michelangelo Foundation for Creativity and Craftsmanship presents Homo Faber Guide, a unique digital platform dedicated to fine craftsmanship in Europe

I am very excited to be part of the newly launched Homo Faber Guide, curated by @michelangelofoundation. Follow the link in my bio to discover this digital guide to excellence in craft and to explore master artisans, ateliers,museums, galleries and shops selling one-of-a-kind objects, aswell as unique craftsmanship experiences in cities big and small. Enjoymy profile!@michelangelofoundation

14/09/2020 We are preparing a new news

On September 17th we will publish a very interesting news

05/09/2020 AD France publication. May-June 2020

Odette collection, designed by Yukiko Kitahara for the ceramic brand La Cartuja de Sevilla. Seville. Spain.