AFIRE
Have you ever seen water burning? Discover the incredible benefits of a 3D water vapor fireplace insert with real cold flames in adjustable colors. AFIRE: 3D Electric Water Vapor Fireplace Inserts, - Remote Controlled Ethanol Fireplace & Burners.
"A fire aims upward" Fireplaces give the home a soul, a touch of "well-being". The fire is an invitation to dream. In front of the hearth, the spirit awakens, wanders, remembers… The fire gives us a future, a consciousness. An important fact is that nowadays the art of fire has been lost in the midst of urban life with its excessive demands… With AFIRE you will discover the decorative smart fireplace. AFIRE a range of eco-friendly ventless fireplaces for the world of Design. 100% Secure Water Vapor Fireplaces & 3D electric Inserts - Remote Controlled Bio Ethanol Fireplaces & Burners.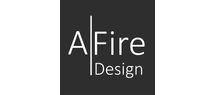 Add
News
05/09/2020 Inserts and water vapor fireplaces with UVC lamps: virucidal and bactericidal

With the advent of UVC lamps in air and water tanks (patents granted), AFIRE uses the energy generated by the disinfection of ultraviolet rays. UVC lamps can effectively get rid of bacteria, spores, viruses (coronavirus and others), microorganisms, and pathogens up to 99.99%. Water vapor fireplaces with UVC lamps are therefore the safest fireplaces in the world.