LAUWOOD HEALTHCARE
HEALTHCARE AND FASHION PRODUCTS
Lauwood Healthcare was born at the beginning of the COVID19 pandemic by the fashion brand Lauwood in Spain. The company manufactures surgical products like masks, gowns and other products but since the first day, the fashion was also involved within the business, deciding to design and manufacture hygienic masks made with non-woven fabrics and certified fabric. Lauwood holds the manufacturer license for manufacturing surgical products. All of them are certified according to the EN, UNE and ISO standards in order to provide the most exigent safety to the user. ISO 9001 and ISO 13485 certified.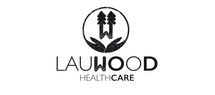 Add
News
05/09/2020 Fashion and Safety

We are proud to show you how the fashion and the safety work together, especially these days with the COVID-19 situation. Here you see three of our products: Natural jute hat with leather strap, 100% Spanish cowhide envelope bag and hygienic mask manufactured by Lauwood Healthcare, all in pink tones.

05/09/2020 New Lauwood Face Masks - fashion and safety

We are proud to announce the new collection of Lauwood Face Masks, manufactured by our company Lauwood Healthcare. All our facial masks are following the UNE 0064 and UNE 0065 standards for adults and kids, different sizes for everybody. These masks are manufactured integrally in our factory in Real Sitio de San Ildefonso, at one hour from Madrid in the center of Spain. 100% Safety and Fashion.