DECO MANUFACTURING LTD.
Your colors, Your wall, Your life....
For over 35 years, we have been helping our customers to develop their own style by supplying a range of bespoke services, from printing down to framing. Our extensive experience allows us to recognize current trends in design, printing and framing, so that we are always able to provide the best possible solutions. We constantly invest in advanced technology, in order to produce works and services at the highest possible standards. This approach has been proved successful throughout the years in Malta and now we are trying to launch the same concept in Europe.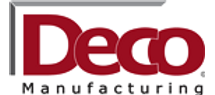 Add