PETIT POUCE FACTORY
Petit Pouce Factory, quality at the service of your projects. Our team is at your disposal to help you with your research of childcare collections. We can also help you with your OEM needs.
Petit Pouce Factory edit, manufacture and distribute collections dedicated to the 0-6. Childcare, furniture but also soft toys complete our catalog. Petit Pouce Factory is also an OEM specialist. Thanks to our experience and our integrated factory, we can support you in your projects for articles made by injection, rotational molding or compression in plastic and in biopolymer. Our entire team is at your disposal to answer your questions and provide you with quality service.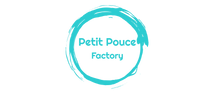 Add
News
20/04/2021 Petit Pouce Factory lance Brick-It

Petit Pouce Factory met son savoir-faire et sa créativité au service des professionnels en lançant Brick-It, les briques modulaires 100% made in France qui s'accordent et se ré-utilisent à l'infini !

16/10/2020 Welcome Elmer !

The little ones love it, the nostalgic cherish it, it is, in a word, ESSENTIAL. Elmer the shimmering colored elephant accompanied the parents and now continues its educational way with Petit Pouce Factory !

15/10/2020 Peter Rabbit joins the collection

Petit Pouce Factory is very pleased to distribute in France Rainbow Design Peter Rabbit collection.