L'ATELIER D'ANGES HEUREUX
We are a cultural association that promotes art in different forms! Artists' works: collages, paintings, drawings, unique photographs. Unique pieces & limited numbered prints with certificate of origin.
Art invites itself in your interiors in all its forms! Paintings, posters, drawings & limited edition artworks. Nathalie and Emmanuel offer you a universe without limits, adapted to all types of interiors! Works of art proposed framed or not, possibility of different supports/materials/finishes of quality. "The reproduction and representation of the work in any form whatsoever without the prior authorization of the author constitute infringement. According to the terms of Article L122-4 of the Code of Intellectual Property.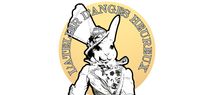 Add
News
24/09/2021 DECLINAISONS D'OEUVRES D'ART

L'ART se décline avec Humour ! Toutes nos œuvres originales issues de nos photographies, peintures, dessins & collages se déclinent avec élégance sur différents supports.

12/05/2021 New collection of POP ART collages in limited editions.

Nathalie Ramoin Collagiste delivers her latest creations. A series of collages in limited editions which explore a modern and pop realism, vitaminized, colored, contrasted in its concepts. The great themes of life are expressed in his work that works as well in limited art prints or declined on pillows. You can also discover his works in unique pieces.