DESIGN PHILIPPINES HOME
Premium quality pieces for home and lifestyle that bring sound design, fine craftsmanship, and aesthetic principles to the fore.
Design Philippines is a design movement that positions the country as the top sourcing destination in Asia for premium quality pieces for home and lifestyle. Our masterful way of infusing traditional crafts with innovative and unique material manipulation nurtures and celebrates the creativity and originality of the globally competitive and passionate community of Filipino designers and craftsmen. Discover more at fameplus.com, the home of Design Philippines.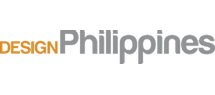 Add
Projects