BRZOZOWSKI ABP SP. Z O. O.
Hetta fire pit are a product created for the most demanding of customers who appreciate refined products made of high-quality materials.
The Hetta hearth was created as part of our work with the Brzozowski Architecture design office. The office specialises in combining innovative technology and classic beauty, which is why when we proposed designing a hearth made of classic and durable materials, a seemingly simple product, they suggested that we use the most innovative production processes, such as welding using an industrial robot and CNC laser cutting. These processes ensure that our hearths always come out perfect and are the highest-quality products available.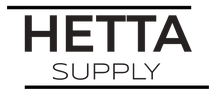 Add