IL FERRONE
Tradition and Modernity ... The real tuscan Cotto!
Since 1971, Il Ferrone has produced Impruneta cotto according to the best Tuscan tradition and is today one of the leading brands in the sector. Creating welcoming, unique and elegant environments is the aim of professionals working in the company, always looking for new solutions able to combine the quality of craftsmanship with attention to design, design research and the strength of industrial and handmade production.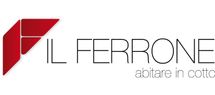 Add
News
03/08/2021 NEW PRICE LIST

Il Ferrone launches his new price list: it has become effective starting from June 2021 and it replaces the last one, dated April 2019. If you want to know more about it, contact us.