FUORI FORMATO
Target has patented a new technology for hot decoration (between 600 and 1000 °) of large slabs.
•Large size slabs •Decorated slabs with second fire technology •A variety of techniques: handcraft, digital production and screen printing •A variety of decorations and colours ; suitable for floors as well as walls •Products' sampling in reduced scale 16x47 cm (6,30") •The stress test to which the material is exposed generates products which are UV and scratch resistant. •Delivery time 4 weeks from order confirmation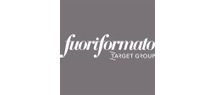 Add
News
16/04/2021 Technical features

Enclosed you can find the catalogue of Fuori Formato where there are all the collections and products. In the last pages of the catalogue, you will find the technical informations and data sheet of the products.