DESIGN BY ART SELECT
Crafted in Bahrain, focused on purity, aimed to design across borders.
Inspired by the essence of its roots in Bahrain, Design by Artselect takes forward the legacy of handcraft and pure essentials. Each product line is a culmination of multi-skilled techniques brought to reality by handwoven fabric, pure wood, bronze, gold leaf, ceramic.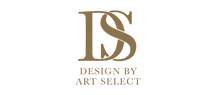 Add