VILLIZANINI
VilliZANINI Wrought Iron Art Since 1655 "It takes centuries to learn an art. It takes fire and a soul to forge this art every single day." Unique creations. Made in Italy. Wrought iron, brass, architectural bronze and more.
Villi ZANINI represents the 14th generations of Wrought Iron Masters. Just like his father and his grandfather, he grow up in the family's workshop and underwent a rigourous learning path in order to master artistic wrought iron traditional techniques. The workshop, today. We find essential to integrate traditional techniques to new technologies. Our obsession is to create a unique piece of art, flawless, extremely precise. Balustrades, gates, security doors, windows, room dividers, firescreens, wrought iron accessories... Bespoke creations for interior/exterior architectural design.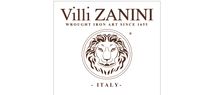 Add
News
13/09/2021 Unexpected Botanical Inspiration

Most of our clients ask for natural inspired curls and hand-crafted decorations, And this is actually what we mostly enjoy about our work Therefore we asked ourselves: What if the décor was more than just the décor? What if the décor became the design? And so we gave life to the Botancal Chair Collection.

21/05/2021 The elegant art of gold leaf decoration

Wrought iron is our soul but today we want to talk about the elegance of golden details. The precious 24k gold leaf finish cannot but magnify a strong material like iron. The beauty of gilding lies also in the history it has within itself: the Ancient Egiptians were the first civilization to use this technique, the very one we currently use at VilliZANINI.