JD PRODUCTION - JD CO MARINE
Furniture coming from ships of legend and faraway lands.
Constantly in search of rare items, even unique, for the delight of our customers, come and discover the passion JD CO MARINE. Lighting, accessories in iron, brass, aluminum, vintage furniture, corals and many pieces from the end of the world.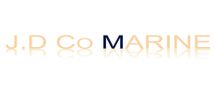 Add