HERITAGE STUDIO
Brand and lifestyle creation studio. Cécile, the creator expresses here her love of houses but also her childhood memories. Poetic and ethical, the collections are synonymous with the sweetness of life in the shade of olive trees and the Mediterranea
Heritage Studio is a graphic universe dedicated to the decoration of interior and exterior spaces, an ode to the well-being provided by these large buildings of the Mediterranean basin, Provence or Italy. All these capsule collections are so many small pleasures and the desire to decorate your interior. Heritage Studio, ethical and poetic. Made in our workshops located in the North of France.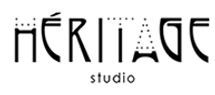 Add
News
09/04/2021 Brochure Spring / Summer 2021

The Plein Soleil collection is a spring-summer capsule. It is synonymous with the sweetness of life, a nap in the shade of olive trees, the Mediterranean ...