PROFILO BY ANDREW VIANELLO
Bronze and metal wire sculptures. Cars - Portraits - Dogs and cats - Cloches. Home decor and gift ideas.
From its birth in 2015 until today, the Profilo brand presents unique objects outside the concept of series. Starting from a link between creativity and passion for design, figurative art and photography Profilo gives each client the possibility to see the profile of their loved one interpreted in an iconic, personal and moving object. But the brand presents a collection dedicated to animals, always respecting the concept of handmade and unique pieces, customizable bells and cars.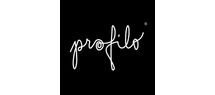 Add