LUXURY FRAGRANCES MADE IN PARIS
Luxury Fragrances Made in Paris offers home fragrances and 100% washed linen linens: APOTHECA, scents and linens. HYPSOÉ, scents and realizations of products personalized to your image.
Since 2009, the APOTHECA perfume collection created by Rodolphe Borgniet and inspired by apothecary curiosity cabinets has bottled flora and fauna, and offers a complete range of 14 perfumes and a magnificent collection of 100% washed linen linens. In 2020, Luxury Fragrances formalizes its marriage with Hypsoé Parfums de Maison (created in 1995), renowned in particular for its iconic metal candle, and its know-how in high-end bespoke perfumed products.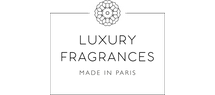 Add