MITO HOME BY MARINELLI
MITO HOME BY MARINELLI has always produced its products with care and dedication, which meet the highest quality standards. All products are handcrafted and shaped by skilled hands through every phase of the process. 100% Made In Italy!
We have been producing modular sofas, armchairs and furnishing accessories of totally handcrafted quality since 1982, the result of an entirely Made in Italy tradition. Ours is a family of artisans who, for generations, have been dedicated to the creation of sofas and armchairs. This great experience allows us today to take care of a production of sure reliability and excellent value for money. With two main lines, Spark Line and Prestige collection, the company offers customization with a variety of selections of fabric and leather.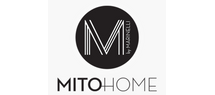 Add