M2L DI MAROTTA D. & C. S.A.S.
Italian Luxury Atelier for contemporary & classic furniture - Tailored and customized solution for Home, Office, Hotel. M2L the brand behind the House of your dreams. Made In Italy
Design and realization of luxury interiors whose every details carefully studied without limits, in which the style reflects a particular request/desire of the client. This is our added value. Creativity, talent, passion along with flexible approach, expertise and potential in custom-made solutions, M2L is able to realize every kind of project, creating a exclusive, unique furnishing of excellence quality and taste for refined luxury. Tailored boiserie, classic and contemporary collections. Tradition, design, artisan-workmanship, tailor/custom products for prestigious furniture made in Italy.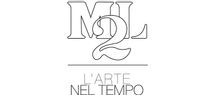 Add