LUXXU MODERN DESIGN & LIVING
Everything we create, we believe in redesigning your definition of art.
LUXXU's Empire is shaping its future by setting trends with timeless pieces and refined elegance. Lighting was the start of a luxury journey stating itself as classic with a modern twist. Today, a new epoch unveils at LUXXU. Daring designs are symphonies created not only with one key object. Ambiances are an everlasting aesthetic language shared by every element. LUXXU now gives you the opportunity to create those ambiances. LUXXU uncovers a crucial Imperial complement, a Furniture Collection. Offering resembling noble materials and finishing's where customization blossoms as brand capital.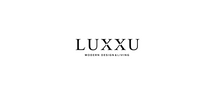 Add
News
16/09/2021 Luxxu Anual Sale 2021

LUXXU was born as a unique lighting brand. Driven by the dazzling success of the lighting segment and the desire to elevate design to a new dimension, LUXXU uncovers a crucial imperial complement, a furniture collection. A new epoch unveils to offer a disruptive idea of creating environments where conceptual design shines.

16/09/2021 A Selection Of Luxxu's Most Desired Pieces

No doubt exists about the excellence and singularity of LUXXU's products. The brand is growing exponentially day after day and the design pieces created are proof of it.

13/09/2021 Interior Design Trends For 2021

As in 2020, we're living a challenging year so far with lots of time spent at home and the need to improve our work and leisure spaces. That's why we made a curated selection of 2021 fall/winter home decor trends featuring texture furniture, ground colors, work areas, layered bedrooms, marble kitchens, and indoor gardens. These themes are dominating the design scene for the upcoming season