LE CHARBON ACTIF FRANÇAIS
100% French vegetable charcoal to filter running water: a zero waste alternative to plastic bottles!
French Activated Carbon was born from the meeting between one of the last French "carbonizers" or "master burners" and the desire for a world without plastic.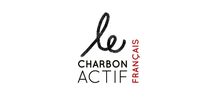 Add
News
01/06/2021 Le 1er Charbon végétal 100 % français

Savoir-faire artisanal et ancestral romain : carbonisation en meules Le Charbon Actif Français est né de la rencontre entre l'un des derniers "carbonisateurs" ou "maîtres brûleurs" français et de la volonté d'un monde sans plastique.