GREENAPPLE DESIGN INTERIORS
Unique by design, Crafted by people. Founded in 2005 by Sérgio Rebola and Rute Martins, Greenapple designs and produces in-house luxury furniture for exclusive customers worldwide.
Our own in-house production facility allows us to be obsessed with detail, and gives us the freedom to dedicate ourselves to the most demanding tailor-made and customised work. As Rute designs all the unique pieces, Sérgio assures the high-quality standards through the whole process. Fine craftsmanship, whether perfected by experienced hands or state-of-the-art machinery is quintessential in delivering top quality experiences. In each project we choose to be all-hands-on-deck and face-to-face, as we insist upon designing, crafting, producing, packing and personally delivering our goods.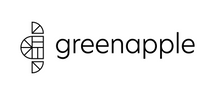 Add
General conditions of sale
News
17/01/2019 Greenapple at Maison et Objet

Paris, December 11th , 2018 - Maison & Object, the leading trade fair for the home that involves the international interior design and lifestyle communities, will take place from January 18th to 22nd, 2019 in Paris at the Parc des Expositions Paris Nord Villepinte. ideal stage for the exclusive design of Greenapple: luxury brand that creates and produces furniture and lighting for the residential