LOVATO MÓVEIS
Discover the High-standard furniture designs of Lovato Móveis, a brand that's always concerned in brings together timeless and resistant furniture with the best raw materials in the market.
Lovato Móveis has the philosophy: Made to Weather which means that our focus is furniture made to resist the weather and the time, becoming a modern timeless furniture. With high-quality indoor and outdoor furniture all handmade, we also have our own raw material, always working with the best.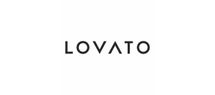 Add
News
31/08/2021 New collections by Lovato Móveis: Tradi, Luce and Firmato.

TRADI: Tradi, refers to the traditional, are classics, and timeless collection lines. LUCE: Luce Collection was created to illuminate the environment and thrill people and doesn't go unnoticed with your colors, shapes, and bold features. FIRMATO: The luxury and sophistication are presents in each detail of this collection, for persons with personalities and unique styles.