ALESSANDRA DELGADO DESIGN
Alessandra Delgado, timeless and unique brazilian design inspired on modernist master concept "Less is more".
The inspiration of Alessandra Delgado comes from the times of study as an architec, at the time filled by the presence of great names of architecture, arts and brazilian design. In her experience of over 20 years developing the most varied design projects, she found in the marriage of materials such as iron, wood, glass and concrete, the translation of the harmony of shapes so present in the nature of Brazil, but also in the translation of the sculptural line of their inspiring masters that represents with unique lightness, revisiting as Brazilian modernism masterpieces.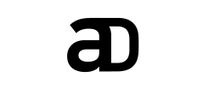 Add