SIEMATIC FRANCE
SieMatic, the leading brand for premium kitchen design, made in Germany, has been offering innovative and elegant solutions for living in and around the kitchen for more than 90 years, with a network of showrooms in over 60 countries.
Since 1929, SieMatic has been one of the world's leading brands of premium kitchen manufacturers. The brand sets trends in terms of quality, functionality and aesthetics. Today, the company stands out for its extensive know-how and technical expertise, as well as for its wide range of fittings, colours and materials in three lifestyles: CLASSIC, PURE and URBAN. SieMatic is well known all over the world for the outstanding quality of its kitchens "made in Germany" and its constant quest for perfection.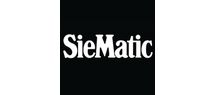 Add
News
10/08/2021 SieMatic at Paris Design Week 2021: celebrating the art of living together

SieMatic: a premiere at Paris Design Week The German high-end kitchen brand, whose partner showroom is located in the seventh arrondissement of Paris at 33 boulevard Raspail, is presenting its latest creations, such as the new Pure SLX kitchen. It redefines the standards of handleless kitchen design.