HYPSOE- HAUTE PARFUMERIE ET PERSONNALISATION - LUXURY FRAGRANCES MADE IN PARIS
24 Made in France fragrances offered in the form of scented candles, room sprays, and diffusers. Creation of high-end scented candles and home fragrances. Realization of custom-made personnalized scented candles to your image.
Since 1995, we have been creating alliances of unique, subtle and original scents: real olfactory journeys. Our Hypsoé fragrances are developed with the greatest care alongside the best French perfumers in Grasse, according to the accords or stories that our candles are responsible for evoking. Our "leitmotif": cultivate our difference. We also offer our scents for personalization to create your tailor-made scented candle, personalized to your image and can offer a complete olfactory identity (candle, diffuser, spray, machine) to all our customers worlwilde.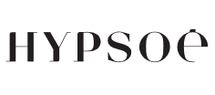 Add