NISHIJIN OKAMOTO
Nishijin Kinran GOLDEN COLOURED KYOTO SILK BROCADE
Items that Shine Brightly in Your Daily Lives. Add color to your lifestyle.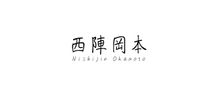 Add
News
08/02/2022 Golden Coloured Silk Kyoto Glass

Nishijin-ori silk is placed between high safety laminated glass layers. The gold brocade fabric, Nishijin Kinran, which "paradise" has been expressed. Golden Colored Silk Kyoto Glass has the transparency of beautiful glass while keeping the luxury of Nishijin Kinran, and colors the space vividly and gorgeously. We propose gorgeous Kinran with glass for modern living spaces.

08/02/2022 Kyoto SUI Fabric Tile

It is possible to decorate freely by combining different sizes of Kyoto SUI Fabric Tile. Decorating Kyoto SUI Fabric Tile can easily change the impression of the room. The characteristic of Kyoto SUI Fabric Tile is its ease of use. Just hang it on the wall with double-sided tape, pins or hooks. If you would like to avoid making a hole in the wall, leaning Kyoto SUI Fabric Tile on the wall would.

18/11/2021 This is the best season to see the autumn foliage in Kyoto.

Hello all! The northern hemisphere is autumn. Autumn has come to Kyoto. This summer was very very terribly humid and boiling hot. Now, nice weather! When things return to normal, please come to Kyoto too.