AYTM
AYTM designs luxury home interior and small furniture which, given the choice of materials and idioms, create timeless designs.
The intention of the first AYTM collection is to inspire people to dare more through the more expressive approach of Nordic design. The collection has been created with focus on contrasts of materials and surfaces. Idioms are simple, and colors are balanced and soft. The collection focuses on high quality and exquisite details for an exclusive feeling. AYTM's universe of home interior is primarily designed for the dining room, living room and kitchen.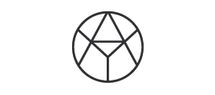 Add
News
25/07/2019 Creating Spaces - NEW collection

As we travel more and more, whether for business or privately, we can all relate to the feelings of expectations and even excitement when entering a new space for the first time. The ambiance, the design and overall surroundings are all there to make us feel inspired. We are looking for comfort and dreamy atmospheres that are far from everyday life full of to-do lists and chores.