RAW MATERIALS BY ONE WORLD INTERIORS
Our passion is to find and recover beautiful old unique objects and materials before they are beyond repair. Without losing the story of their past, we restore, recycle or redesign them.
RAW MATERIALS BY ONE WORLD INTERIORS is a Dutch interior brand with furniture, lighting, architectural elements and unique decorative accessories that stand out from the usual. Our collection consists of 'collectables' and 'collections'. Our 'collectables' are one - of - a - kind objects and furniture found from all over the world. Our 'collections' are worldly inspired and designed using raw and recycled materials. Locally produced in small scale factories.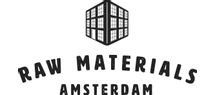 Add to selection