NATALIE SANZACHE
NATALIE SANZACHE creates customizable lighting sculptures.
Poetic light made of plaster lace and concrete.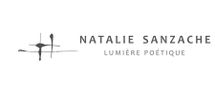 Add
Member of Ateliers d'Art de France
News
28/08/2017 Design week

Natalie Sanzache sculptor of light on concrete and plaster lace sets unique pieces produced in collaboration with the graffiti artist Adrien Roubens. They are visible in the Neazoe Gallery during the design Week at the street of Guillemittes 4 Paris 4.