MISOKA
The innovative toothbrush powered by mineral coating technology requires only water to be used.
MISOKA is an innovative toothbrush cleans your teeth with only water which makes your teeth become highly resistant. This was first launched onto the market by Yumeshokunin., Ltd. in 2007. It provides a smooth polishing comfort, unlike anything you have ever experienced. Bristles powered by mineral coating technology - completely safe comply with the water quality in Japan's water to drink. As it only requires a single glass of water, it also contributes to people's health and to preserving the global environment.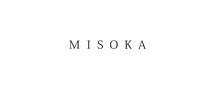 Add
News
10/01/2020 TRY MISOKA to experience the difference!

Coming Maison et Objet in January is our 7th appearace to Paris. Every time we have thousands people brush their teeth at our stands. Bristles are powered by mineral coating technology which brings you an unique smoothness and by tracing with your tongue you can feel the differnce. We are releasing 2 new items this year!! Please come to try MISOKA toothbrush.

09/01/2020 [NEW!! product release] MISOKA Bamboo

A completely new concept of eco-friendly toothbrush! This is not only ecofriendly because we use bamboo as a material. The mineral coated on the bristle is ecofriendly too and with this you also don't need to use any toothpaste. We believe that there should not be any uncomforting and disadvantage in usage while we choose what's good for earth. Our toothbrush will dramatically change your routine.

09/01/2020 [NEW!! product release] SONIC TOOTHBRUSH MISOKA

MISOKA is finally releasing an electric toothbrush which requires only water for use. The combination of the power of mineral which is treated on the bristle and the vibration of electric toothbrush will assist to remove the dirt better. Have you ever finished brushing your teeth with a confidence? Try this and experience the dramatical change in your daily routine.