SHOYEIDO INCENSE CO.
We offer a wide variety of unique and hand-blended scents for every occasion. Our slogan, "Life with Fragrance" is meant to convey how incense can be a companion to the many activities in our day-to-day live.
Since our establishment in the early 18th century, Shoyeido has worked diligently to perfect the art of manufacturing Japanese incense, also known as ''Koh''. We are pleased to offer Japanese incense for praying in a religious setting, for special activities such as Tea Ceremony, and simply to scent a room for a casual occasion. Our products are made with natural ingredients. We believe it is not only our responsibility to appreciate and protect these generous gifts of nature, but also to preserve the traditions of incense blending that have been passed down from generation to generation.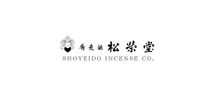 Add
News
05/09/2022 Introduction of Kaori - a newly opened space in Ogata Paris

Ogata Paris is a multi-tiered "modern universe," designed by Mr. Shinichiro Ogata in Paris, France, to convey the spirit of Japanese culture. Within this domain is a new space called KAORI, introduced in April 2022, where the art of fragrance is celebrated. Newly developed products, based on traditional Japanese fragrances, are presented, along with services to create customized fragrances.