MONOCHROMIC
MONOCHROMIC gives a new design to symbolic objects.
As we are in a revival of vintage and recovery design, MONOCHROMIC gives a face lift to basic and symbolic objects, taking inspiration from our childhoods and believes. Karine Lanny sculpts each of her creation. Each piece is hand made in Marseille (south of France) by qualified ceramists and craftsmen. MONOCHROMIC adheres to a sustainable development approach and offers products made from natural materials, respectful of the environment: ceramic, cork, wood.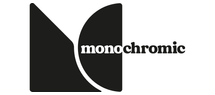 Add
Collections
News
17/03/2021 -NOUVELLE VAGUE- SPRING-SUMMER COLLECTION 2021

Buoyed by these evocations of universal symbolism, Karine Lanny enriches Monochromic with a new creation: Calypso. She takes this mythical shell and applies the brand's principles to it, with clean lines and a Spring-Summer 2021 color scheme inspired by Art Deco baths: ultramarine blue, mimosa, terracotta and celadon are added to our color palette.

28/09/2020 AW20 New Collection : Between sky and earth

The Monochromic collection reinvents itself in a new inspired and daring palette. Between sky and earth, our creations will take on 6 new warm, luminous and organic colors this fall: Almond, Olive, Celestial Blue and Beige Hay evoke the connection to the elements dear to the brand, while Songe Doré and Reflet Cuivré suggest the almost cosmic minerality of precious stones.

08/01/2018 LES HIRONDELLES de MONOCHROMIC FONT LE PRINTEMPS!

LES HIRONDELLES de MONOCHROMIC FONT LE PRINTEMPS!