NJK
Since 1933 NJK has been making unique pencil sharpeners, our desire is to help you enjoy the wonders of drawing with pencils sharpened with ours.
The NJK brand has exhibited at MAISON & OBJET Paris for the 7th time and announced the Pencil Flake Art ® Piece with the theme of "Aesthetic experience of sharpening pencils". We have decided that MAISON & OBJET is the place of contact with people who using pencils and those who can interact with pencils with attachment. Through pencil sharpeners, the NJK will be aware of the "mottainai spirit" and will contribute to the creation of an environment where people can enjoy their creations .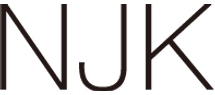 Add
News
14/01/2020 NJK continues to challenge the global market from Paris With Pencil flakes

Founded in 1933 Osaka,JAPAN, a long-established pencil sharpener maker, NJK will exhibit at the MAISON & OBJET 2020. We will show our new collection as Pencil Flake Art® piece which is based on 「Creating Pencil Flake is an aesthetic experience.」 and our pencil sharpeners.

06/01/2018 Announcement of Exhibition in MAISON&OBJET 2018

We will be exhibiting four successive years in MAISON&OBJET PARIS held on Jan 19 to 23, 2018. Since 1933 NJK has been manufacturing unique pencil sharpeners. Our desire is to help you enjoy the wonders of drawing with a pencil and sharpen a pencil with our pencil sharpener.