EDITIONS SERGE MOUILLE
"French editor of a French Designer".
Exclusive allowed manufacturer of SERGE MOUILLE 's work, we reedited lamps in France according to traditional methods of production. The authenticity's search the respect for original work and know-how and manufacturing process is and stay the founding value of EDITIONS SERGE MOUILLE. All our lamps are serial numbered and delivered with a certificat of authenticity.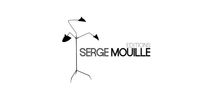 Add