POLSPOTTEN
Present at Maison&Objet Fair
From 08-12 September 2022
UNIQUE & ECLECTIC
Hall 5A — Stands S54 - S54 - T53
Our creations take interiors to unexpected places, bring them to life, and make them play.
We dedicate ourselves to the ethos of play. We explore with enthusiasm, design with humour, and create with the curiosity of a lifelong learner, and most importantly, we respect and nurture our greatest asset - our creative instinct. Our best play is yet to come, and when it does, it will come from within.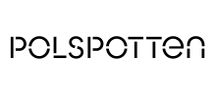 Add
News
24/01/2021 Look Book 2022

We exist to give everyone a chance to play by their own rules, ans to express their creative vision through interiors that fear no boundaries. The idea of POLSPOTTEN is that you can discover a specific design piece or find an accent that elevates the identity of your entire environment. Our collection speaks volumes of individualism, it's all about style.